The act of drinking involves multiple senses, from hand-eye coordination, to balance and haptic awareness. However, these factors often go unnoticed. Toast aims to turn this autonomous and familiar activity into a playful, social interaction that highlights the participant's body movements in space, which is known as the proprioceptive sense.

The three drinking instruments are expressed in physical media so as to reinforce an understanding of humans as embodied creatures, occupying space and time in specific ways. They are designed to be directly experienced by visitors to Open Senses.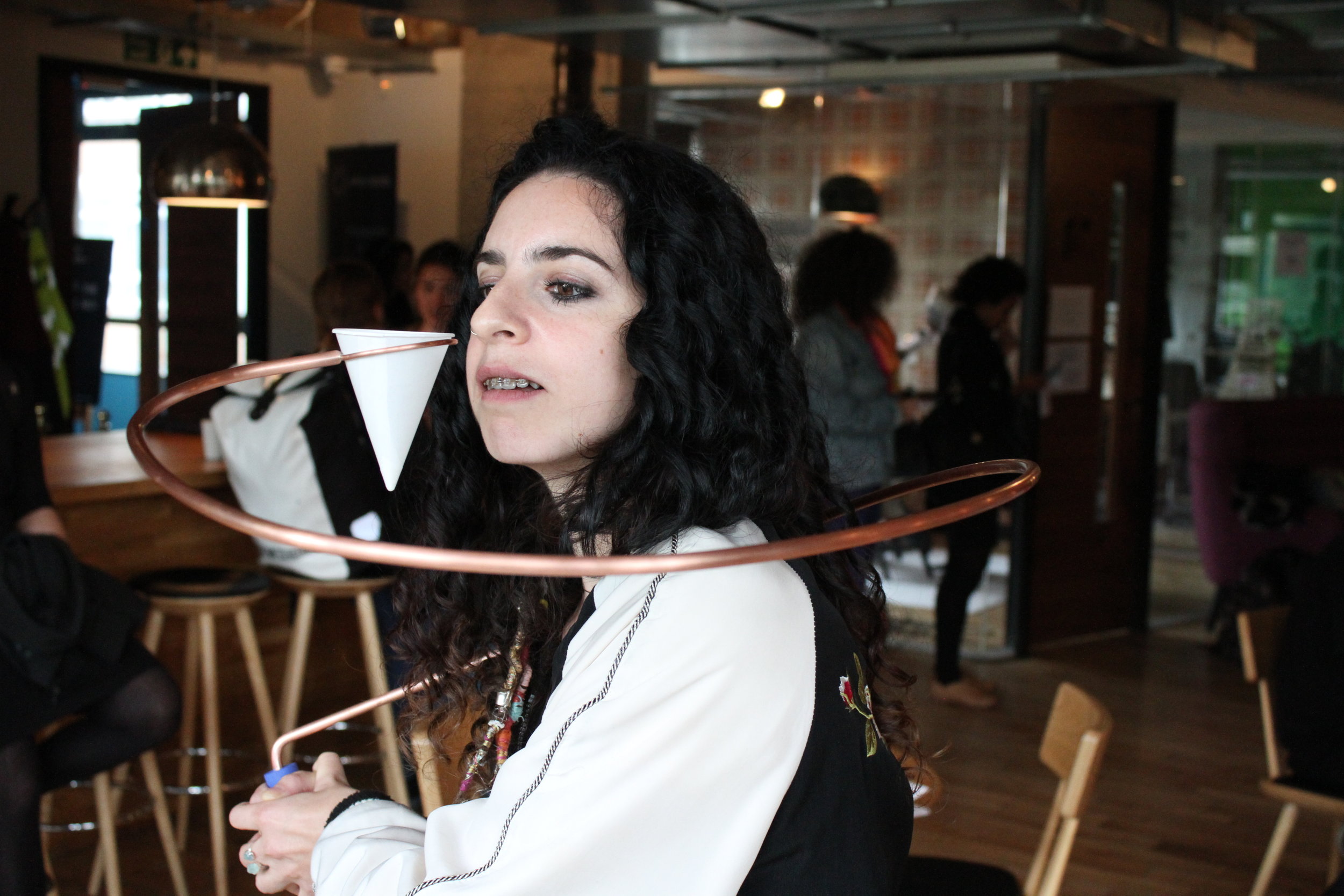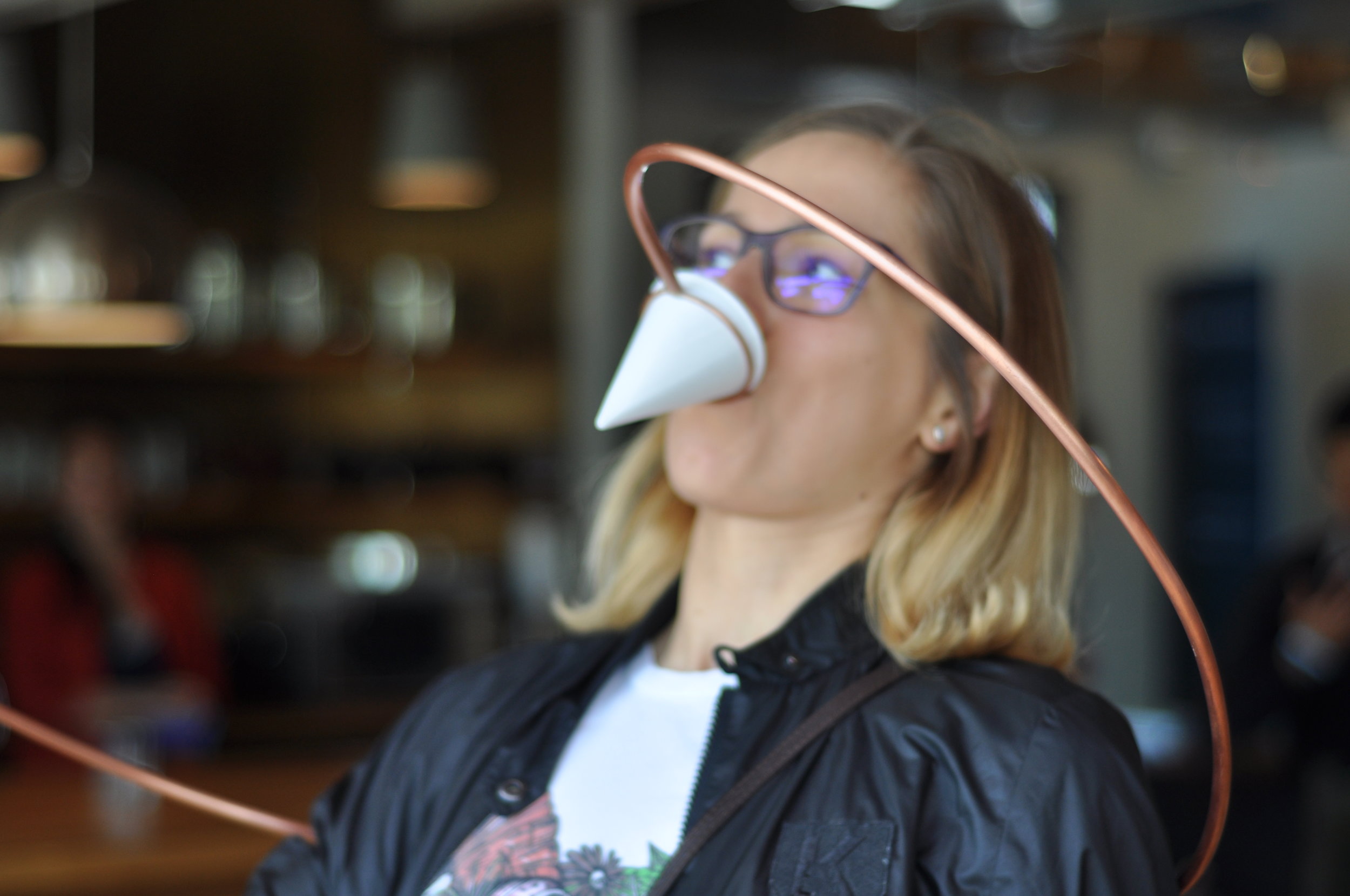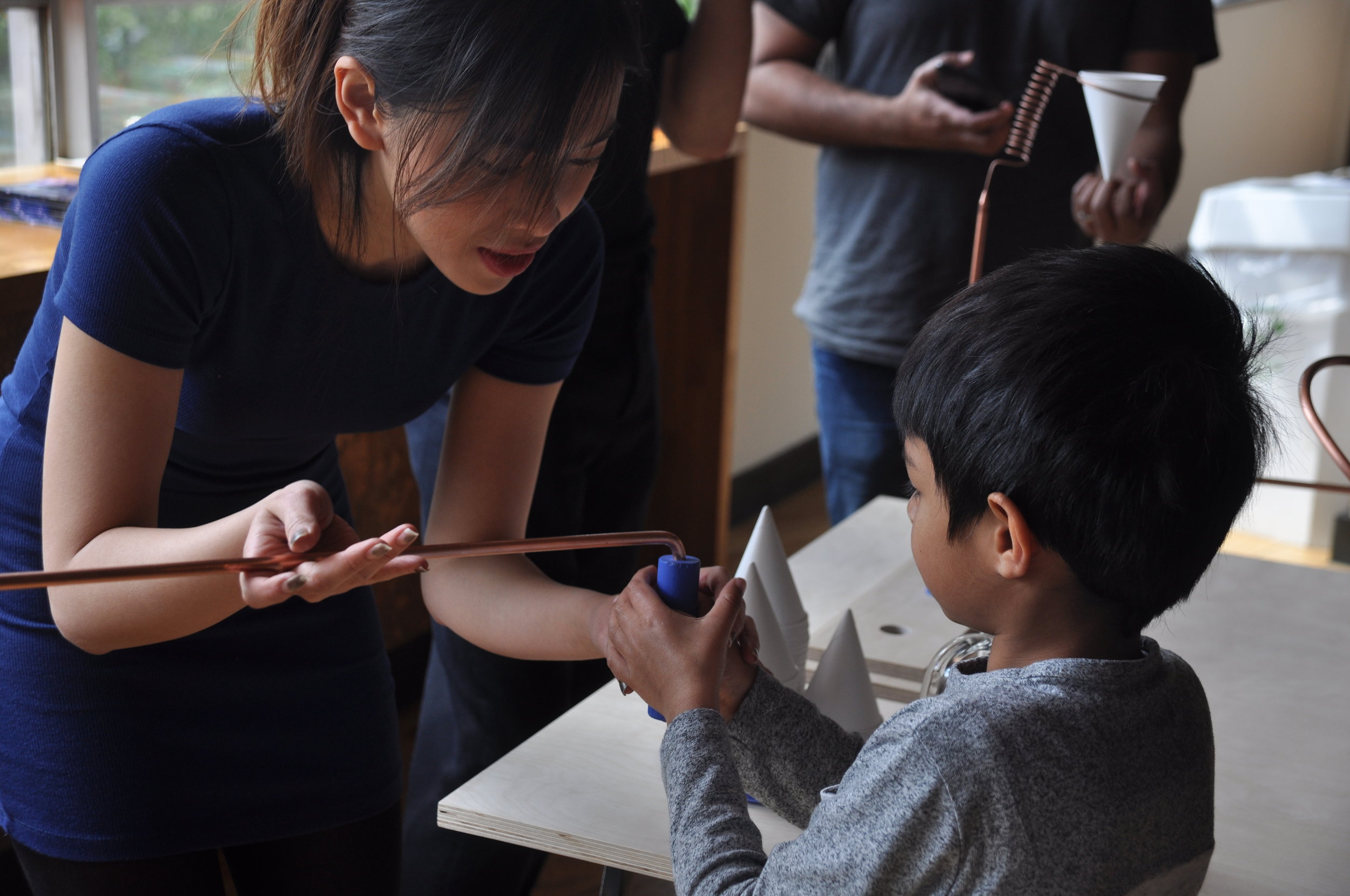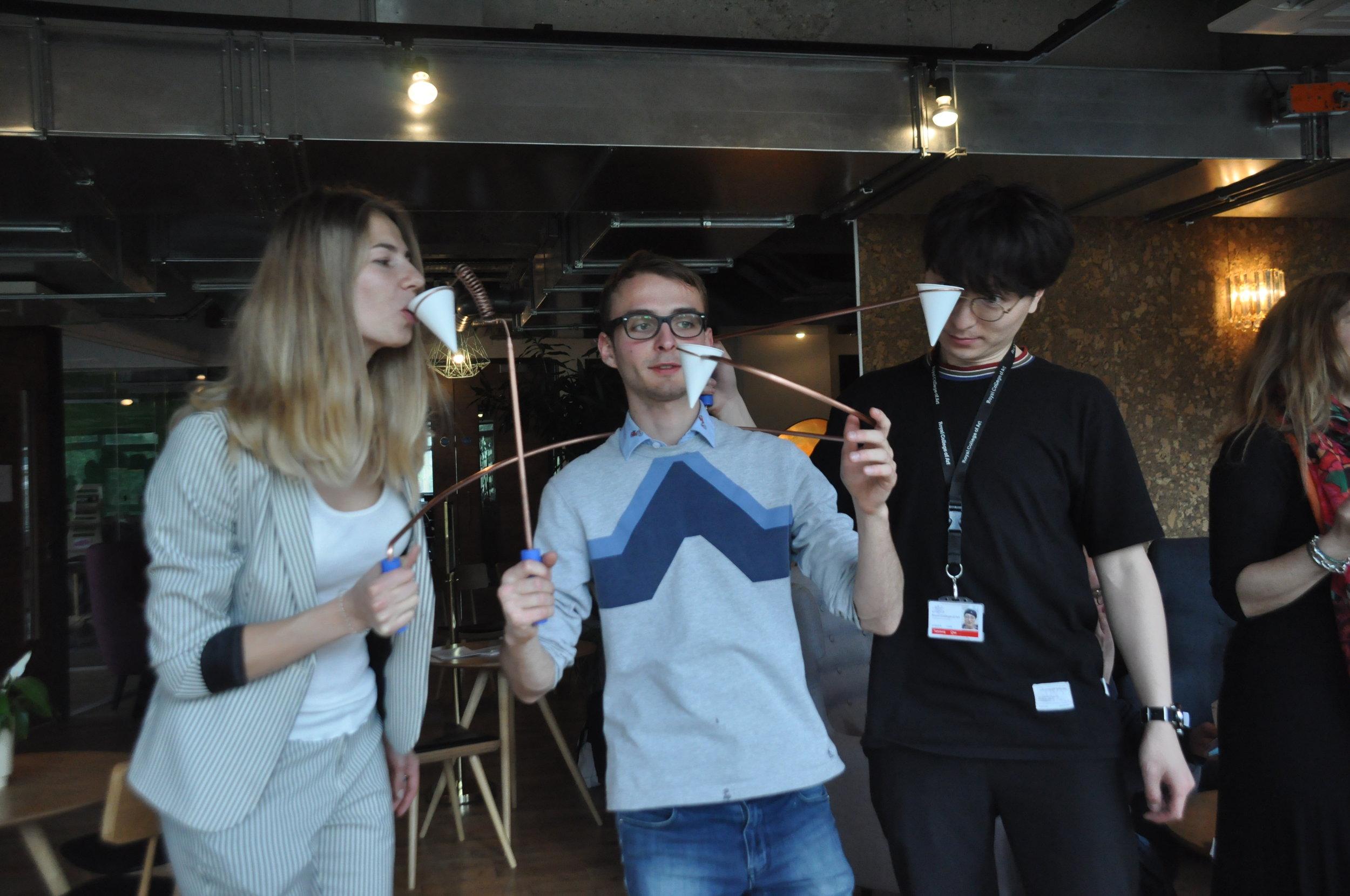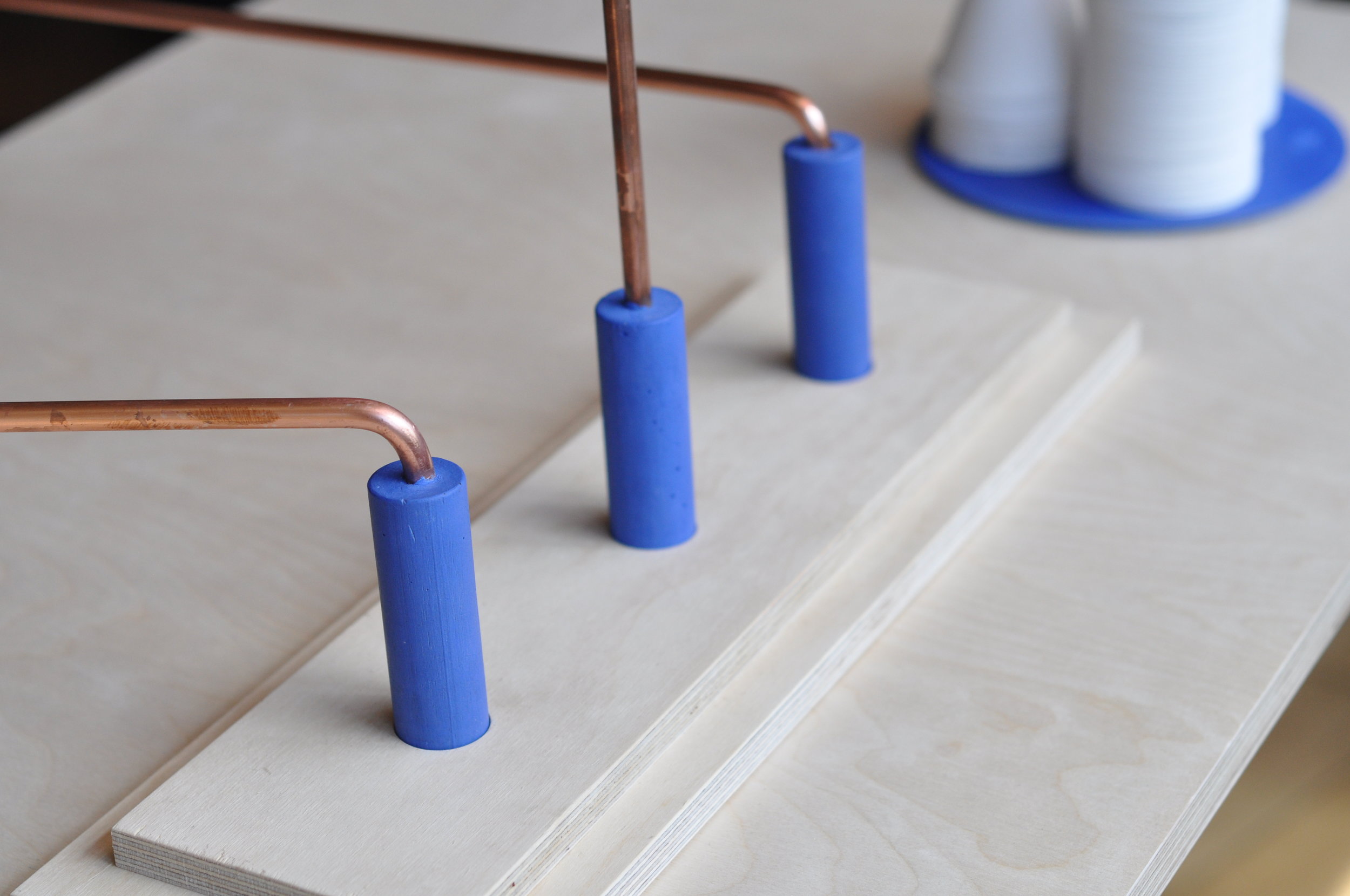 Process
We started off knowing that we want to make an intervention to an ordinary object – something that is readily available at the space. After a trip to The Trampery, we noticed that there are a lot of chairs and stools in the main lobby where people hang out, get a drink and socialise with others.
We were intrigued by the idea that the intervention could act as a social talking point, so we started exploring different ways to alter the sitting experience.
While the ideas and paper prototypes seemed to work quite well, when we actually built out a real-size physical prototype of our 'springtastic' chair, the reaction from people came out short. The experience, while definitely surprised our testers, simply ended when they managed to balance themselves and sit down. We were left with either trying to improve the idea somehow, or scrape it altogether to start over.

The drinking idea came to us when we were playing around with the springs. We attached the spring to the end of a leftover chair leg while trying to lift up a cup. Drinking became unexpectedly challenging and (to be honest) a bit ridiculous as we struggled to keep the liquid from spilling all over!


We realised that experimenting with the act of drinking might be a better way to go, at the same time still retaining our goal of intervening on an ordinary object in a social setting.

We wanted to create drinking artifacts that looked and felt like actual products under touch, so we chose metal, wood and jesmonite – materials often used for homeware – to craft the three instruments.

Below are some behind the scene, inside the workshop images.
---